Hello Fashionistas!
Atelier would like you to start your week with our latest Featured Guest: Lena Antonacci from Quality Rivets! We spoke with her on how she started her fashion blog, which she calls her online journal, filled with outfits, fashion, recipes, events, family and friends!
Lena also shared with us her favorite looks, the contents of her bag, and of course her favorite HC Bag! Read the interview below, and afterwards share the Featured Guest: Lena Antonacci by clicking on the share button on the left.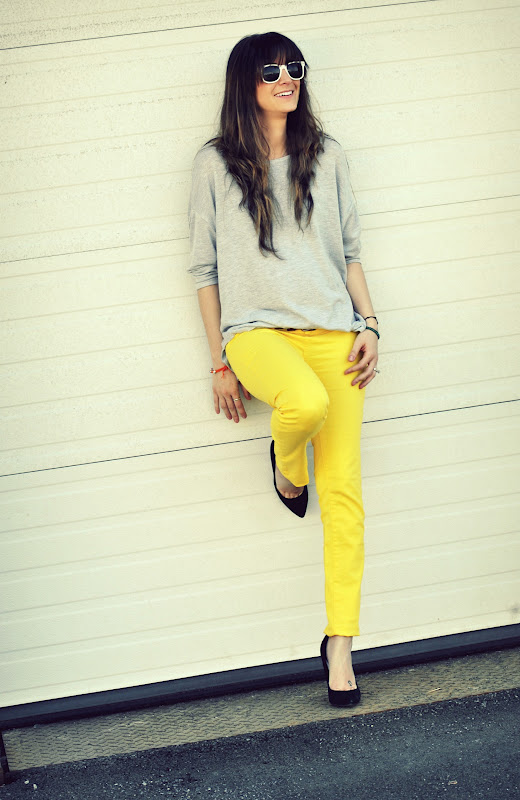 Photo: courtesy of Quality Rivets
When did you start your blog and why do you love fashion?
I started my blog Quality Rivets in November of 2009. Prior to that, I began posting outfit pictures on chictopia.com. I found it very motivating to look my best when I started receiving compliments.
It made me feel great.  I liked knowing that I gave some people out there inspiration. So after my popularity grew, I decided to take the leap into the blogosphere. I've been addicted ever since.
I love fashion because it's a fun way of expressing yourself through your creativity. Fashion is an art. Fashion is a chance to be like everyone and yourself at the same time.
What is your personal style?
I honestly just wear as I feel. I do try to maintain what's currently trending in my outfits but I love interpreting the trends my own way.
Photo: courtesy of Quality Rivets
How do you treat/spoil yourself?
Online shopping! I'm a huge fan of shopping in your pj's and receiving the items at your doorstep.
Where is your perfect getaway destination?
I've never been and it's a huge dream of mine to visit…Bora Bora. The pictures I see on the web are just spectacular and so inviting. I'm just afraid that if ever I do go, I won't want to come back home!
Which song is always on your mind and why?
Let's Stay Together by Al Green. It's the song my husband and I first danced to on our wedding day. It always puts me in a good mood when I hear it.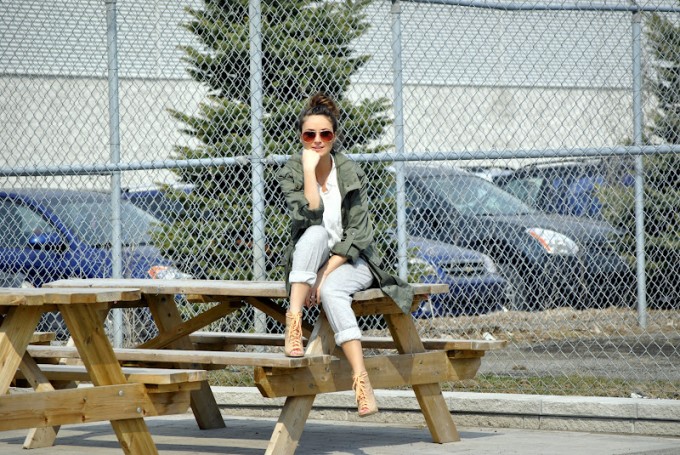 Photo: courtesy of Quality Rivets
What is your fashionista style tip?
Don't be a follower! Be yourself…life is more fun that way! Also, don't ever feel pressured to buy designer items because you think that's the cool way to be. The cool way to be is to be you…money or not. If two girls are wearing a similar item of clothing and one is a designer piece while the other is a cheap DIY'd version, I'm much more intrigued about the girl with the cheap version. She's the one with character and imagination while the other just went to the store and bought off the rack. Yawn!
What is always in your bag?
My wallet, my Canon point and shoot camera, Chapstick, my iPhone and my keys.
Which is your favorite HC Women's Collection Handbag?
Definitely 'Bellamy'. It's a great carry-all and the grey color just ties in perfectly with any outfit.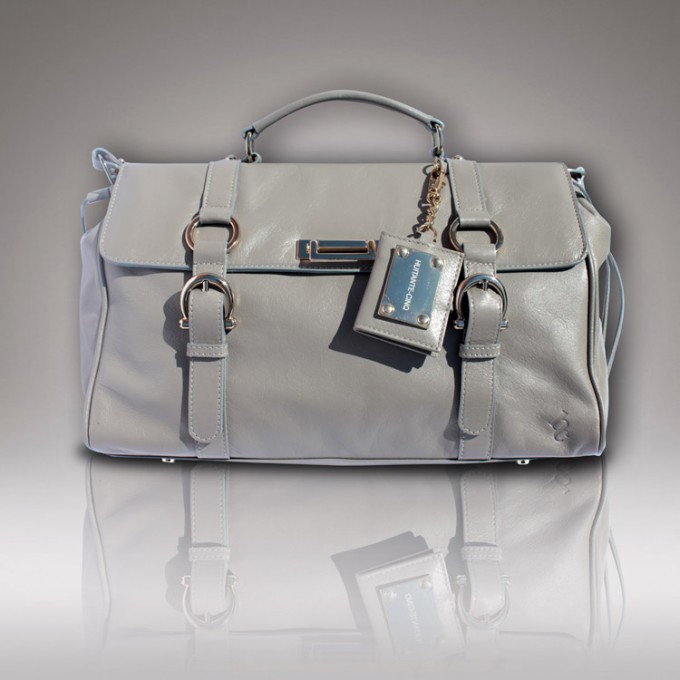 You can learn more about Lena, her style and fashion tips on quality rivets.
We would also like to invite you to enter our Prenez Clutch giveaway! You only have until November 30th to answer where you would like to take it in order to participate!

Stay connected with HC via our facebook, twitter and google+ pages for selected lifestyle posts and more featured guests coming up soon.
Love,
Atelier.
Source: Quality Rivets